The League of Women Voters is
"Connecting, Engaging and Leading
for 2020 and Beyond:
A Transformational Journey"



New Board Leads LWVGB Forward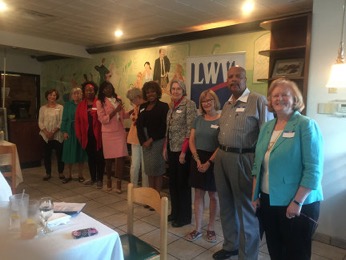 LWVGB Board of Directors, 2017-2018
Left to right: Dir. Maggie Howard, Dir. Nancy Sales, Dir. Maria Hawkins, Pres. Starr Culpepper, VP Leonette Slay, Secretary Mikesha Harvill, Treasurer Leslie O'Neil, Dir. Connie Arnwine, Dir. Tyrone Williams, Sr. (since resigned *), and outgoing President. Jean Johnson
On Thursday, April 27, the League of Women Voters of Greater Birmingham looked toward the 2017-2018 league year at the organization's annual business meeting. At Nabeel's Cafe and Market in Homewood, members elected a new Board of Directors, set the budget for the coming year, changed bylaws, and readopted LWVGB issue positions.

New Board President Starr Culpepper is excited to assume leadership of the LWVGB. Following her election, she said, "The Alabama Senate Special Election Primary is coming up on August 15 and Birmingham Municipal Elections on August 22nd. Our League is educating citizens about the elections, registering them to vote, and encouraging active participation in democracy at all levels. We will continue to pursue this vital part of our mission." The LWVGB is also continuing to observe local government boards and agencies in the Greater Birmingham area. Culpepper continued, "The Greater Birmingham Observer Corps is a powerful tool for assuring government transparency and supporting the people's right to know."


The following members are elected to the LWVGB Board of Directors for 2017-2018:


Officers:
President Starr Culpepper
Vice President Leonette Slay
Secretary Mikesha Harvill
Treasurer Leslie O'Neil

Directors:
Connie Arnwine
Maria Hawkins
Margaret "Maggie" Howard **
Nancy Sales

* Tyrone Williams, Sr. was elected to the LWVGB Board as a director, but In keeping with the LWV nonpartisan policy and in order to run for public political office, resigned from the board.

** Margaret "Maggie" Howard was previously elected and is serving the second year of her term as LWVGB director. Outgoing President Jean Johnson was elected as chair of the Nominating Committee.



Updated "Government Representatives at Your Fingertips" is here!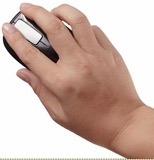 We are pleased to announce that the newly updated "Government Representatives at Your Fingertips" (or "Fingertips" for short) is
now available online
. This resource has all the information you need to make your voice heard at the local, state, and national levels of government. "Fingertips" has been one of the League's most popular publications for many years and for good reason. Bookmark "Fingertips" now and be ready to contact your elected officials any time you feel the need to speak out!


We encourage everyone to be active participants in democracy, Of course, that means showing up and having your say at candidate forums and at the polls, but it also means speaking out to your elected government representatives at any time. We think it should be easy for you to get in touch with your mayor, a city councilman, your county commissioner, your state or Congressional representatives, or any other public official. That's why the League of Women Voters of Greater Birmingham is putting "Fingertips" … uhumm…at your fingertips. Use "Fingertips" often to reach out to your government officials.

Many thanks to LWVGB leaders
Yvonne Brakefield
and
Judith Hand
for their good work on "Fingertips." You've done a great service for the citizens of Greater Birmingham in updating this essential public asset!

See "
Government Representatives at Your Fingertips
"



Informational Session for Greater Birmingham Observer Corps a Huge Success!
Also, see "Greater Birmingham League of Women Voters Shines Light on Government" LWVGB Press Release, 3/9/2017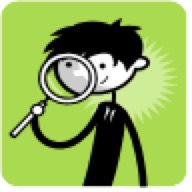 On February 23, 2017, the League of Women Voters of Greater Birmingham hosted an Informational Session on our efforts to strengthen the Greater Birmingham Observer Corps. LWVGB members Carol Clarke and Haley Lewis, and LWVGB President Jean Johnson spent the past several months planning this Informational Event and invited all LWVGB members, CAC Young Partners, media partners and other community-service minded Greater Birmingham residents.

We welcomed about 20-25 (including representatives from Weld and Birmingham Watch) guests at Architecture Works on the 23rd. After enjoying delicious refreshments and conversation, Carol Clarke began the session by welcoming everyone and explaining that she, Jean and Haley came together to work on reviving the Observer Corps after discussing with other Birmingham community leaders that a "helpful presence" in board and agency meetings is a current, un-met need in Greater Birmingham. Jean Johnson then briefly introduced the League of Women Voters of Greater Birmingham and explained the history of the Observer Corps and its role in board and agency meetings. Jean also described the role of an Observer and the benefits to the person observing, to the board or agency being observed and to the community at large. Finally, Haley Lewis initiated the call to action: to encourage all attendees to sign up for Observer Training, which will be spearheaded by Ann Smith, on March 15, 2017 from 11:00 A.M. to 1:00 P.M. at Architecture Works.

For more information about the Greater Birmingham Observer Corps, visit observercorps.lwvgb.org. If you are interested in attending the training, please email observercorps@lwvgb.org. We are all thrilled at the level of interest we have received thus far and are eager to revive the Greater Birmingham Observer Corps in the coming months!



Young people want to vote!
We want to help!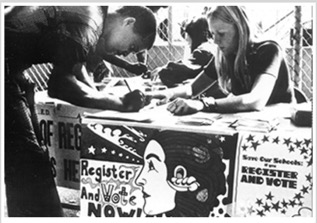 If you are a high school or college student who has never registered to vote, don't worry. We're on our way! Once again LWVGB Voter Service will be out in the community this Spring registering voters. We will be in several area high schools educating students about our electoral system and the importance of voting and, of course, registering eligible young people to vote!